Deanna Couch
As I said, I have been writing since I can remember, starting with small stories, woven from the mind of a fanciful child. As the years have progressed, so has my writing. I believe my style is an accumulation of many different authors I have grown up reading. I can hope my characters have the soul that Anne Rice gave Lestat. It is my dream to make my settings come to life like Robert Jordan in the Wheel of Time. I can only hope that one day my work may be as celebrated as Tolkien's Lord of the Rings.
This website is a taste of my work from this year, the stories, and the poetry, all complimented by artwork from a site that has also helped me become the writer I am today.
Powered by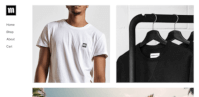 Create your own unique website with customizable templates.